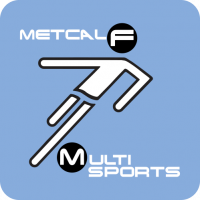 Metcalf Multisports is a sports company with over 9 years experience in primary schools, coaching a variety of sports. We have an approachable and punctual manner and are able to adapt to any environment. We have worked in over 50 primary schools across the East Midlands, predominantly in Leicester and Rugby, providing them with excellence in sports coaching. We possess a committed attitude and have outstanding people skills. We are always willing to work above and beyond to enable children to have a better sporting ability in a variety of sports from football to gymnastics to dance.
Metcalf Multisports is a sports coaching company based around the east midlands.  We provide excellence in sports coaching no matter what sport we teach. We try to develop children from ages 4-11 to the best of their ability whether it maybe their fundamental movement or a specific based sport. Each child's development will be different, which is why we provide weekly based assessments during P.E. to monitor how they are improving.
Their development in P.E. or any sport based game will help them to develop as they grow and they will keep developing as they grow through life. Each coach is fully CRB checked and first aid trained each year along with safe guarding children, plus they are qualified in a variety of sports and we also have £5 million liability insurance.
Metcalf Multisports aim to be an excellent sports coaching organisation, providing children with a safe, fun environment to learn, along with making new friends and giving each individual the opportunity to develop and learn new skills. Our coaches strive on giving children the best environment they can to learn, whilst giving them the best influence possible so that they enjoy themselves.
Not only do we want children to be involved in sport within schools, but we also look to get children interested in extracurricular activities.